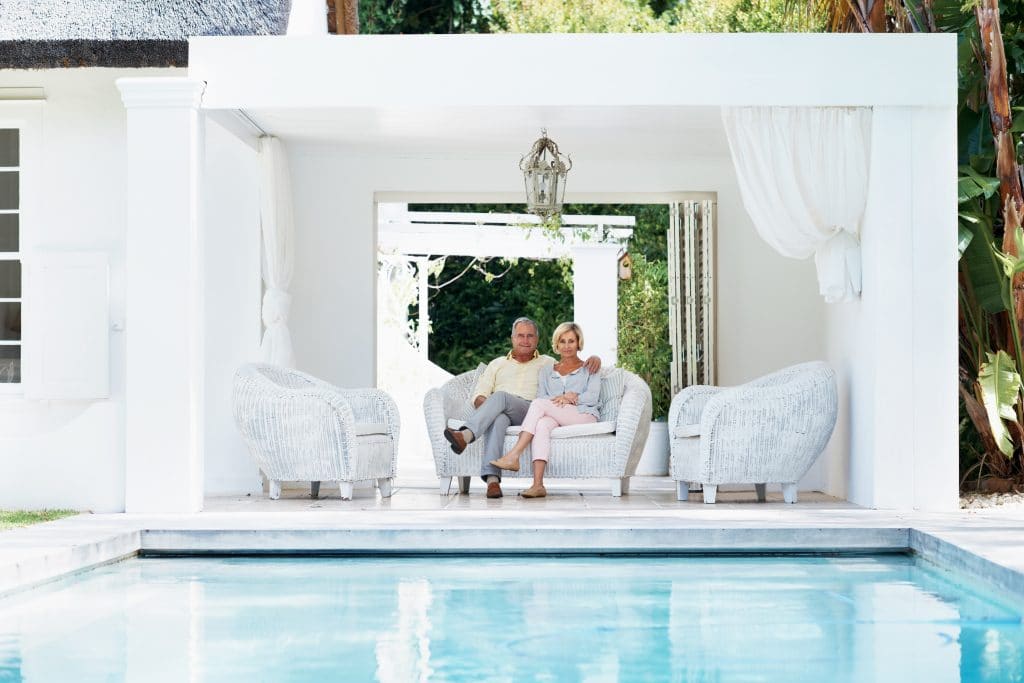 How to incorporate redimix concrete for your staycation in North York
Staycation refers to a vacation spent at home or within your home country. In recent times, the term has become widely recognized and embraced. Many homeowners in North York have had to put their creativity to the test and come up with different ways to enjoy the holidays. As restrictions lift, some homeowners have their bags packed, ready to head over to their sunny destinations. In contrast, many others prefer and trust staying home. Therefore, for those staying close to home yet want to experience vacation-like amenities, embrace the staycation and let SMR bring paradise to you.  At Stouffville Mobile Redimix, we have compiled a list of the top three ways to incorporate redimix concrete to help create your staycation in North York.
Pools and concrete hot tub pads
When implementing pools and hot tubs, concrete can be used in multiple ways.  Whether you want to create a durable concrete shell or implement a pool made from concrete, the redimix mobile concrete delivery system is the way to go. At Stouffville Mobile Redimix, we exceed expectations with on-time and onsite concrete delivery. Our team will create the perfect batch for your project on location. Therefore, expect excellence and project completion without delay as there is no need to wait for material transportation. In North York, for those with a smaller yard space or intricate landscape, some may choose to implement a hot tub. We Canadians love to take advantage of each season as it brings new activities and excitement to our lives. With a hot tub, you can enjoy this water feature all year round! Depending on how many people it can comfortably fit, a hot tub can hold between 300 to 600 gallons of water or more. When implementing a hot tub and determining where to place it, you must consider its weight. Therefore, the foundation must be durable and reliable.  A redimix concrete pad is the number one choice in providing a perfect leveled surface and solid structural support.
Concrete pool deck
A pool is not complete until you add a poured concrete pool deck. Concrete is the optimal choice as it is durable and can resist the chemicals needed for pool maintenance. A concrete pool deck is an excellent way to tie in all of the staycation features. It provides a comfortable space to sunbathe or lounge by the pool. You will feel like you are on vacation without having to pack a single bag! With redimix concrete, creative possibilities are endless. Our team will pour a deck to compliment any style of pool or landscape design.
Concrete patio
On a vacation resort, one of the luxurious amenities is the ability to dine and lounge outdoors. Therefore, to create the ambience of a vacation resort, a redimix concrete patio is a must! Whether you love entertaining, grilling outdoors, enjoying a meal, or lounging, a concrete patio provides an even surface to embrace various activities. Redimix concrete allows you to accommodate any yard size or shape. Suppose you are looking to elevate your sloped yard or add dimension to your landscape. In that case, patio tiers are the perfect solution. Concrete patio tiers serve as a design and functional element while encouraging a vacation resort-like atmosphere.
Contact Stouffville Mobile Redimix today and enjoy your staycation in North York.